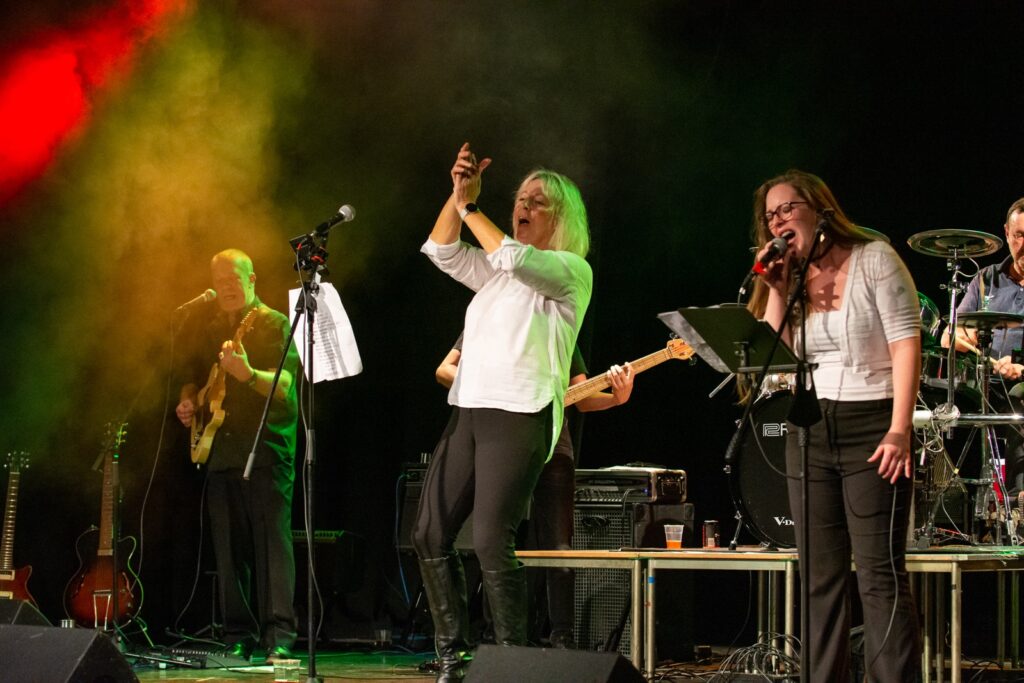 NightWatch are a popular covers band based in Whitstable, Kent playing a wide range of styles and genres to suit all tastes and occasions.
Since 2010, we have been playing our upbeat covers set all over Kent & South East London.
We are available for Functions & Parties, Pubs & Clubs.
We are also able to offer the option of having either one or two female singers. This has been particularly popular when playing for parties & functions
You will find us out playing most weekends so check out our "Gigs" page to see where we are playing next.
NightWatch are: Emma Munro – Vocals
Gerry Benson – Guitar, Mandolin, Keyboards & vocals
Rob Hayes – Guitars & Vocals
Alan Foden – Drums
Pete Norrington – Bass Guitar
Tori Hammond – Second Vocalist (available on request)
Please "like" our page at: